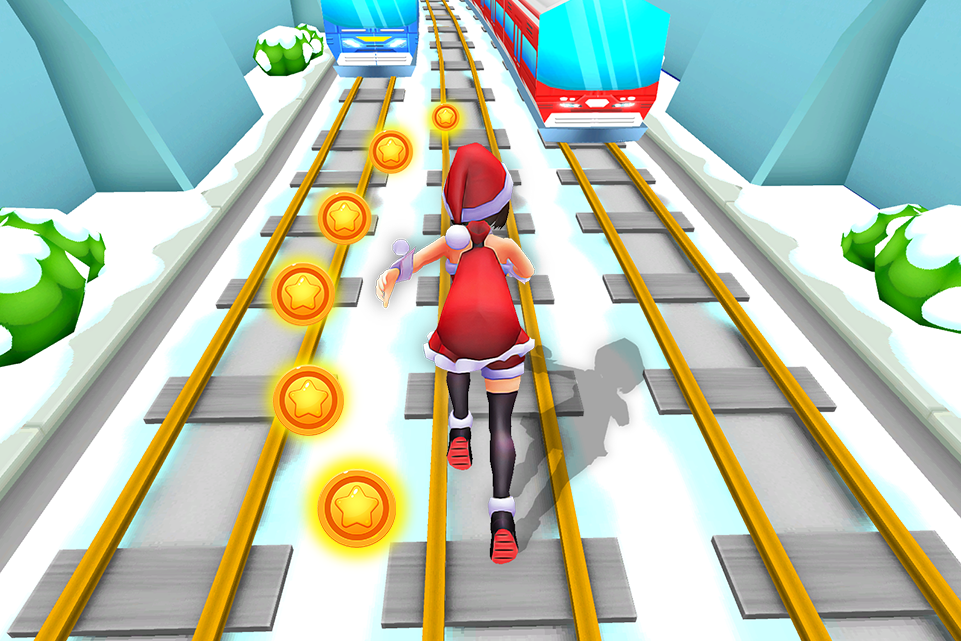 Subway Santa
Save your loved beautiful Princess and Santa Claus bypass so many obstacles on her Subway rush as fast as you can to escape the police. Use skateboard, Jet-pack to run faster, jump and slide to avoid hitting many obstacles on your subway trains.
PLAY NOW
User Reviews
"I like it very much anyone can show their skills and you deserve many awards cool yep l like it its fantastic and l like the part were she always fall and it has inspired me to never give up and to work or play well at first l never new if it easy or not or if it was a boring one its spactacular ❤💙💖💕💓💜💚💝💞💗👌👌👌👌🎀🎀🎀🎀🎀🎀🎀🎀in india we say its 👌👌👌👌👌👌👌for good"
User Reviews
"Fantastic game I love this game please like please give the feedback and thanks for posting this game"
User Reviews
"Very very very nice game 😍😍😍😍😍😍😍😍😍😍🥰🥰🥰🥰🥰🥰🥳🥳🥳🥳😚😚😚😚😉😉😉🥰🥰🤩🤩🤩"
CAR PARKING :
REAL DRIVING SIMULATOR
Are you a fan of driving cars? if you are a beginner or a professional Car Parking: Real Driving Simulator is specially designed for you.
car parking game will develop your skills in parking and on driving in general. We know that you are trying to find a parking game that suits you perfectly and simulates realism with high-quality graphics and uniqueness.
PLAY NOW